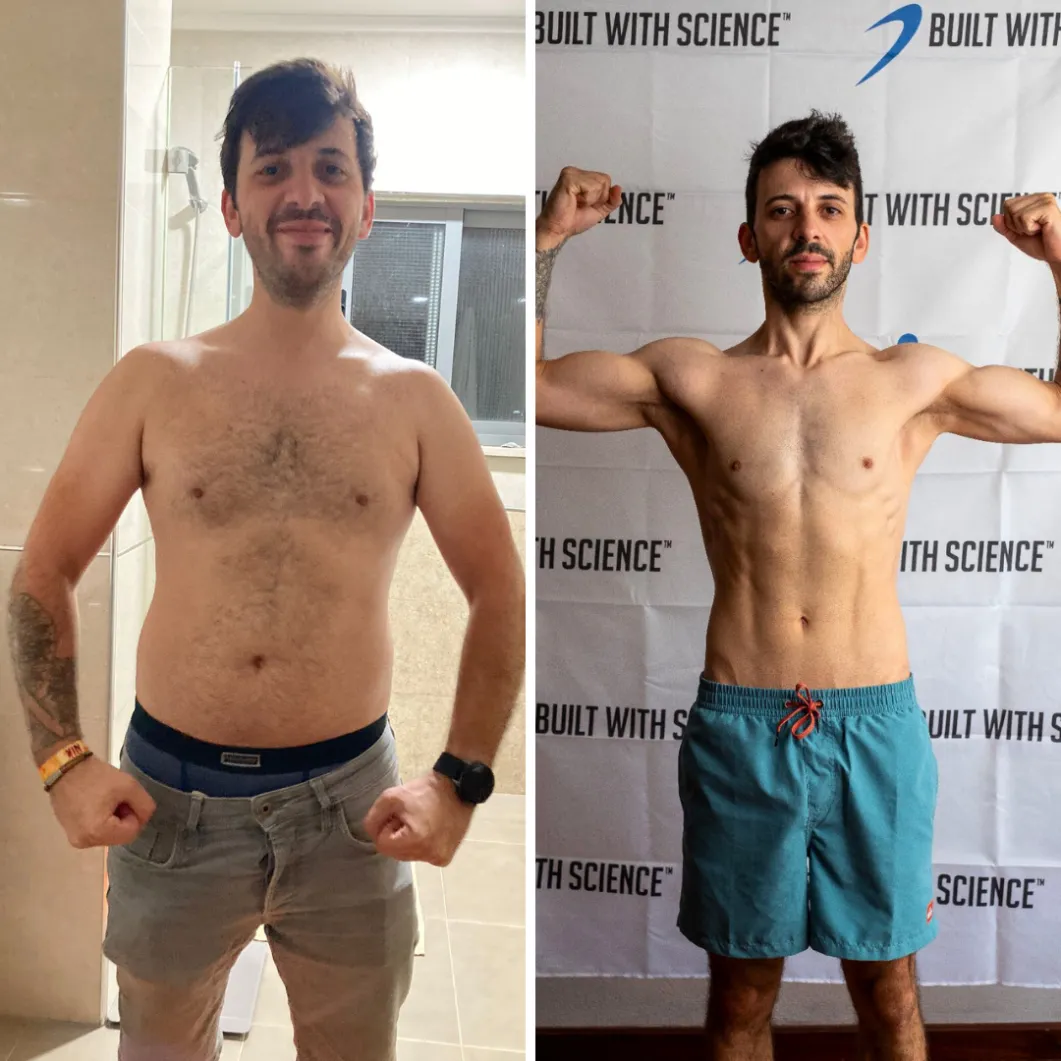 Meet Joao Ferreria: Our August 2023 Winner
Joao's Story
Joao is the July 2023 Built With Science transformation winner, and we're thrilled to have had the chance to talk to him about his journey.
Here are the key snippets from our interview (note: lightly edited for length and clarity).
Joao, what inspired you to start your fitness journey? Tell us the backstory.
I was really struggling to get below 17% body fat.
I mean, I tried doing those strict diets where you just kind of eat rice, chicken, tuna, and get rid of the bread, get rid of everything.
But it obviously didn't work, physically or mentally.
Because I've seen Jeremy's and Built With Science's content, like videos and guides, before, I said, OK, let's give the program a shot. Personally, what differentiated Built With Science programs from the rest is the science component — like, I know everything I do is backed by studies and evidence.
So I knew I could trust the program; that it'll work for me.
And it truly did. It was the first program that I bought, and it was nice to hit the jackpot right away instead of wasting time, trying multiple things.
What results did you experience from the program?
On the non-quantifiable side of things, I'll have to say my view of dieting completely changed.
Thanks to all the recipes shared, I realized I didn't necessarily need to restrict myself or hate my diet. Now, I improvize Built With Science program's recipes — mix different components and kind of do my own thing — to fit my own macros.
And it's made me feel really good about my diet.
Another thing I've realized is that my energy and confidence levels have gone way up. Like, my girlfriend's always saying that I used to not look as much in the mirror as I do now.
As for the quantifiable physical results I've gotten from the program, there are really so many. So I started at 161 lbs (73 kg), and I went down to 126 lbs (57 kg). I lost my belly fat and love handles. And in the beginning, I really couldn't do anything in the gym.
But I just squatted 161 lbs (73 kg), which is more than my body weight today, so I'm proud of that. I also used to only be able to crank out 1 or 2 pull-ups but can do almost 12 in a row.
I also feel a lot stronger than I did before.
Before And After Pictures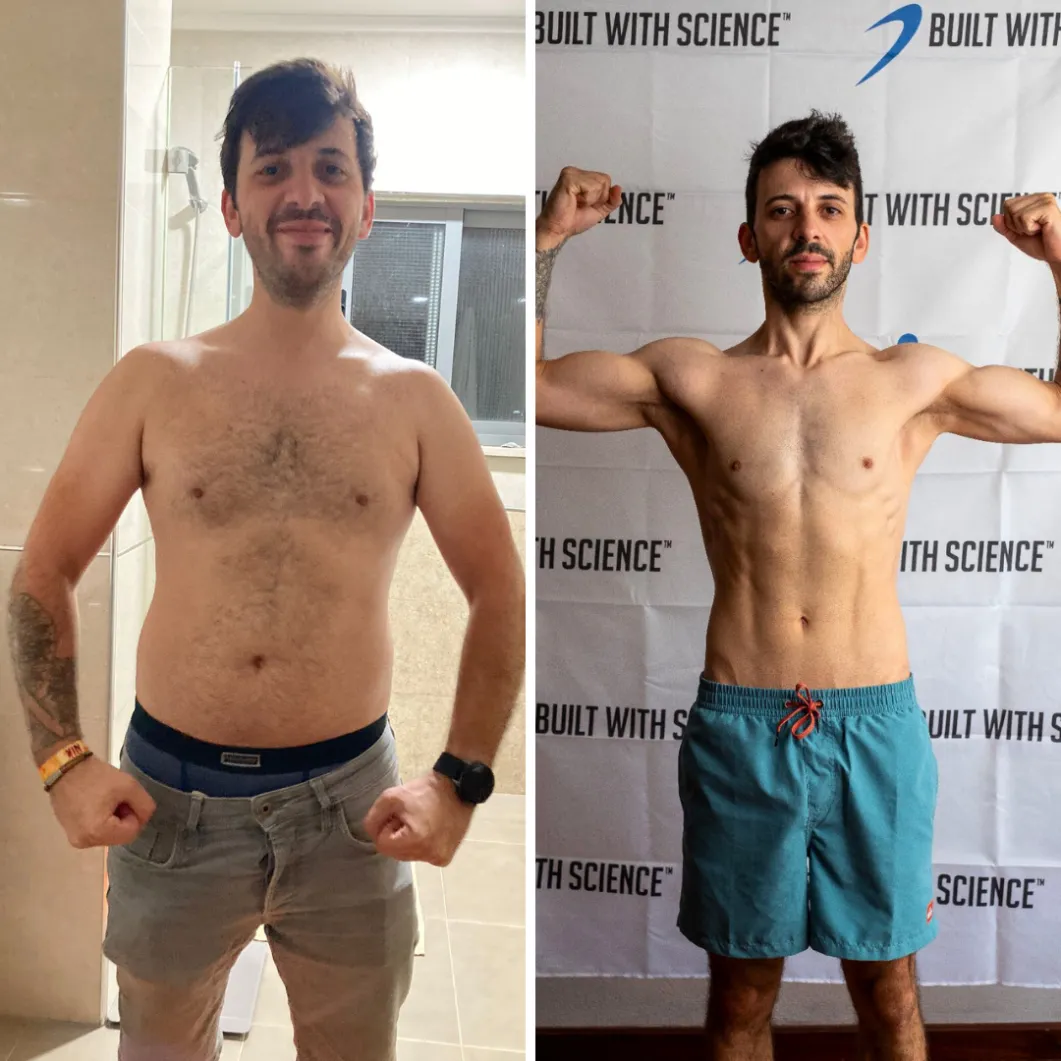 Other Highlights From The Interview
What's something you love about the program?
For me, it's the pocket coach. It gives me really tight control over my calorie intake and expenditure, so it helps a lot. To be honest, even if you just sold the pocket coach at the program's full cost, I'd still think the money is well worth it.
Is there anything you'd like to tell someone unsure about joining a Built With Science program?
The only piece of advice I can give is to just get started. Trust the program, trust everything, and get consistent, it's the only thing that matters.
How You Can Be Next
Every month, we'll choose a new winner who'll get supplements and a US$1,000 cash prize. If you want a chance to win or join our program with 100,000+ science-based believers like Joao, click the button below. You can change your life like Joao did and inspire many others!
If you want a done-for-you science-based plan that'll guide you every step of the way with both your nutrition and training, take my quiz to find out what program is best for you and your body below:
Click the button below to take my analysis quiz to discover the best program for you:
↓
Thanks for reading Joao's story!
Meet Joao Ferreria: Our August 2023 Winner