My story
My obsession for finding an evidence-based, objective approach to working out began ever since I was a kid. I wanted to achieve the aesthetic physique that I'd see in magazines and Hollywood blockbusters.

I remember thinking that if I just do enough pushups or workout hard enough, then eventually I'd get there.

However, I quickly learned that this was from the truth. The harsh reality is that most of the physiques I admired were achievable because of the use of performance-enhancing drugs.

And those who didn't use drugs often had elite genetics that enabled them to achieve amazing physiques at a young age quite easily.
Unfortunately for me, I wasn't blessed with amazing genetics and refused to use any drugs to "cheat" my way there.

I've always had an extremely skinny physique which made it very difficult for me to put on any weight.

Despite indulging in massive portions of my mom's delicious Filipino cooking every night (adobo, sinigang, kare-kare), the scale wouldn't budge.

But I didn't let this stop me, I was determined to achieve the body I had always dreamed of - naturally.
This turned out to be much harder than I thought.

I tried everything. Keto, intermittent fasting, dirty bulking, eating a dozen eggs a day, training 2 hours a day, lifting heavy, lifting light - you name it, I've tried it.

I had so many different people telling me they had the best approach.

The jacked guy at the gym would tell me one thing, but then I'd hear something totally different from an online forum or on Instagram. I trusted these guys because of how they looked, yet was met with disappointment from the lack of results.

I felt "stuck".
Until one day I accidentally came across a study published in 2010 titled "The Mechanisms of Muscle Hypertrophy and Their Application to Resistance Training".

This paper dove into the science behind what made muscles grow and how to optimize training variables for growth.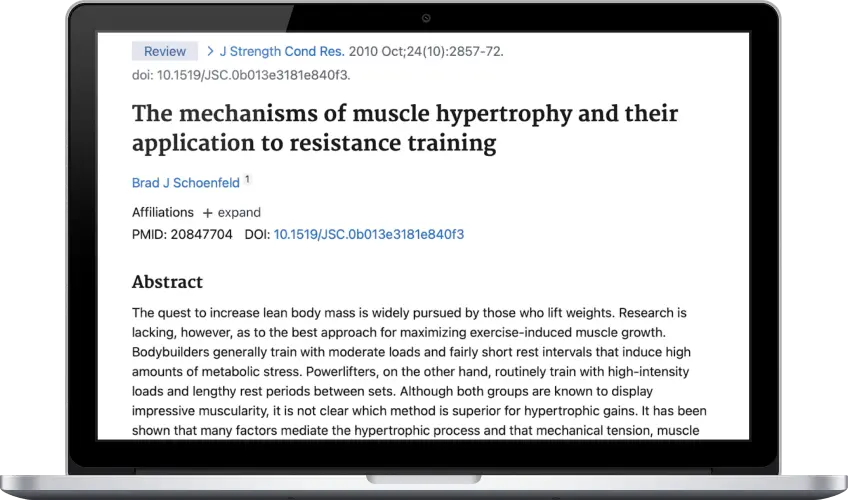 I was fascinated. Beyond fascinated. I read the whole thing. I felt like I stumbled upon a gold mine.

I started reading more of these studies and applying the findings to my own training and my results skyrocketed.

I applied this to my clients, and the same effect happened there.

I finally felt like I finally had a source of truth I could trust.

Then it hit me... if I could blend my love of science with fitness, that would be my dream. And I knew I couldn't be alone.

I couldn't be the only one who was frustrated with opinions and suggestions that just didn't work or didn't know I could trust.

This eventually led me to pursue a career in fitness. I went all in.

Diving into the research, learning from experts, getting a Bachelor's degree in Kinesiology and taking more training certifications.

What I was learning and applying worked so effectively that I knew I had to share this with the world.

That's when I decided to start my own Youtube channel and Built With Science was born…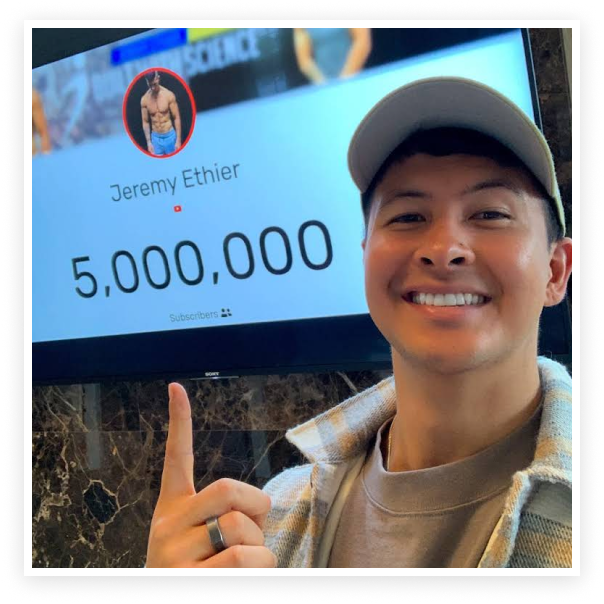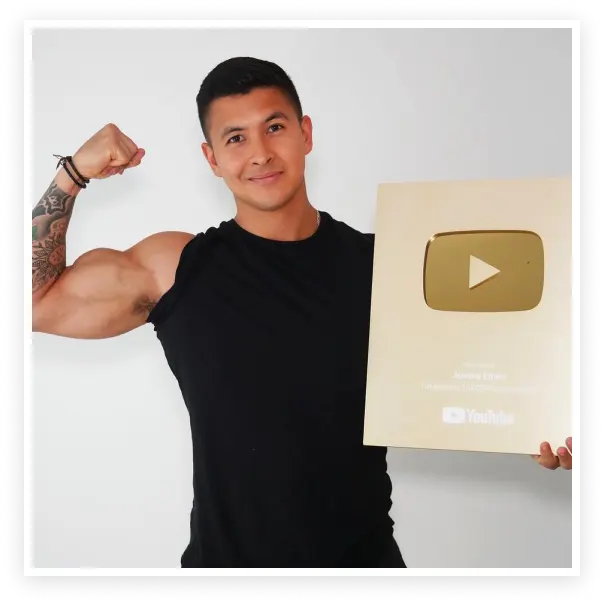 Why
Science

?

After struggling for years trying to get fit and finally finding success, it was clear to me that SCIENCE was the one thing that I could trust - and actually get results from.

Science works because it's already been proven. You don't need to worry about your time and effort being wasted.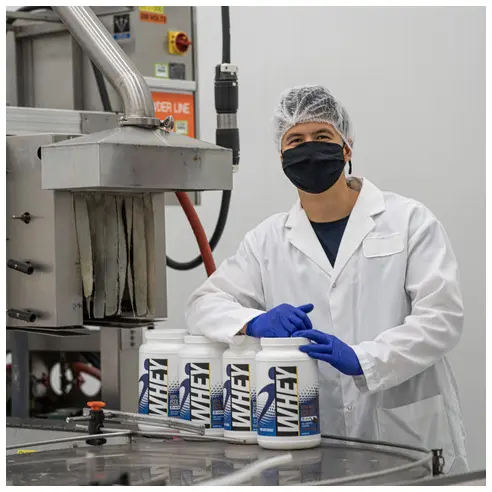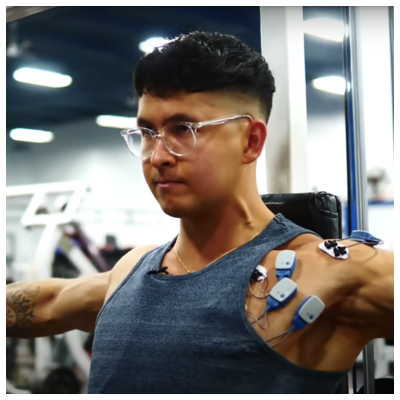 Over the years, my team and I have had the pleasure of collaborating with the world's leading scientists, funding studies, and even performing our own experiments.

Our goal is to become the world's leading resource for objective, science-based information and research to help you look and feel better.