You can eat many of the
ingredients individually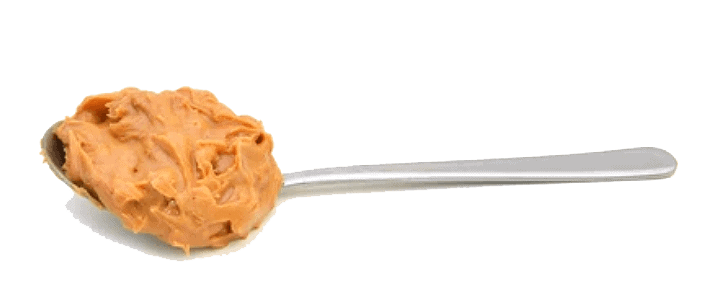 For example: The peanut butter substitute I use in a few recipes. . .

It tastes just like normal full-fat peanut butter, but has far fewer calories.
Grab a spoon and eat it all by itself instead of normal peanut
butter and your PB craving will be satisfied.
Or, you can grab a knife and spread that very same peanut
butter across toast. . . or put it in Pad Thai . . .
or keep eating it by itself!
There's so many delicious LFITs
inside such as. . .
A Chocolate Chip
Substitute
And that's just scratching the surface!
Now, when you see these ingredients for the first time you may say, "huh? Icky. These are odd..." But I urge you to try them!
Because, when you taste them, you'll wonder why you haven't been eating these foods instead your entire life!
They taste nearly identical to normal food most people buy, but have way fewer calories!
They're inexpensive too. Which is why I'm going to tell you where to get them in the
store, and exactly what to look for on labels!