Introducing The Brand-New Behind Closed Doors Built With Science Accelerator Program:
3-ON-1 PERSONALIZED COACHING
How Would You Like My Team Of Experts and I To Personally Coach You Every Step Of The Way To Getting The Ripped, Shredded & Muscular Body You've Always Wanted...
...Without giving up pizza, cookies, cake, alcohol, meals out or training every day.
Apply For Your
FREE Consultation

For Our

Built With Science Accelerator Program
If you've always wanted to get ripped and muscular and achieve your full potential…
… But you're tired of struggling alone and not making much progress because of a lack of accountability, or a missing piece of personal customization in your workouts and nutrition, or a lack of motivation to push through with your plan… Then pay close attention: 
I'm looking for a dream client to completely transform their physique.
If you're that client, my team and I will personally work one-on-one with you to get you the RESULTS you truly deserve.
And the best part?
I'm not even going to ask you to give up your favorite foods like, chocolate, pizza, cookies or alcohol.
But, give me 5 minutes, and I'll tell you about perhaps the quickest, easiest, (and tastiest) way to achieve your physique goals.
Even if you feel like you've tried everything, I promise you, this page could revolutionize the way you think about building muscle and losing fat more radically than you ever thought possible.
Because we're currently accepting new members to our private Built With Science Accelerator Program.
A private, elite community of people who want to achieve their physique goals while being coached by myself, my team of experts, and surrounded by other elite members all gunning to become the best versions of themselves…
Giving you all the custom nutrition and training guidance from world-class coaches and dieticians…
WITH the accountability, motivation and support you truly need to finally achieve your dream body, increase your confidence, and reach your full potential.
A Snapshot Of The Built With Science Accelerator Program…
Are YOU A Good Fit?
Members of our Built With Science Accelerator Program are typically people who are not afraid to invest in themselves, are action takers and want to take their results to the next level.
They're people who are not content to sit on the side-lines, but instead understand the priceless value of belonging to a community of like-minded high achievers & coached by some of the most sought-after coaches and experts on the planet.
And they're people who fit this profile:
They are action takers and do not make excuses.
They understand the power of investing in themselves because they know that's the only way to take their results to the next level.
They're not satisfied with where they are at right now and want more for themselves.
They know they have the potential to completely transform their body and their life.
They want to "level up" and finally take their physique to the next level.
These are NOT people who:
Are not dedicated.
Are unwilling to do what it takes to achieve their goals.
Watch others achieve their dreams while they stay stuck and make up excuses.
Are not willing to put in the work to get to where they want to be.
Are dreamers…and never pull the trigger and truly go after their goals.
So, if you're an action taker and you're willing to do what it takes to take your results to the next level.
… And if you're a forward-thinking guy or girl who understands the value of belonging to a community of like-minded high achievers and coached by the best science-based coaches on the planet, you may be well suited for our Built With Science Accelerator Program.
Keep reading to see if you "qualify" for the Built With Science Accelerator Program…
But first, just know that if you've been struggling to reach your physique goals for a while now…
This is not your fault.
Because there's a "secret" that you should know…
Most of the diets and training programs out there are designed to leave you confused and make you fail…
This is the harsh truth of the fitness industry.
This may come as a shock to you.
But, most diets, supplements, training programs, and fat loss and muscle building solutions are created to do one thing…make money.
Think about it for a second.
How many programs, diets, and other solutions would companies continue to sell if you actually got in shape and achieved your physique goals?
Not many, right?
Because of this, the fitness industry is flooded with fad diets, quick fixes, junk supplements, and useless training programs that don't provide you with the results you truly want.
Or, if you do get some results, the results simply don't last.
There's also a ton of cookie-cutter programs out there that are not backed by science and fail to consider YOU as a unique individual.
And when any of the above solutions doesn't work, you feel like MORE of a failure, become MORE desperate, and buy something else (usually more expensive).
And when that doesn't work, your self-esteem takes another hit, and you buy something else.
And so on… and so on…
Sound familiar?
Don't you owe it to yourself to put an end to the cycle of guilt, failure, and shame, and finally reach that lean and muscular physique you've been dreaming of?
Here are 5 solutions
that won't work for you & why…

Hiring a personal trainer
While you could invest in a personal trainer. You need to realize that most trainers cannot guarantee results.
You see, it's pretty easy for anyone to pass a personal training qualification these days…
…in fact, when I first got certified as a trainer at the age of 18, I was SHOCKED by just how easy it was to do and even more shocked with just how easy it was for some someone who knows sh*t all about training and nutrition to then go about instructing OTHERS about how to approach THEIR training and nutrition! It's ridiculous!
A lot of personal training qualifications can be passed by anyone within just a few weeks.
Added to that, the criteria of these courses are not a science-based approach. Their curriculum is typically based on government guidelines and are heavily outdated.
This means, your local personal trainer is unlikely to have the science-based knowledge suitable to get you results as efficiently as possible.
What's more…it's also very expensive to hire a personal trainer.
If you hire a "half-decent" personal trainer, this will typically cost you at least $100 dollars per session.
If you work out with your trainer 3x per week, this will cost you $1,200 dollars per month and $14,400 dollars per year.
$14,400…that's a lot of money.
Most people simply don't have that kind of money lying around.
What's more, this person may or may not be up to scratch to get you results.
It's impossible to tell.
And, that's a lot of money to invest to find out.

Generic nutrition & training plans online
Another option would be to find a generic diet or training plan.
The biggest problem here is these will most likely not be backed by science to get you the best results possible.
Secondly, these will not be customized or personalized to you.
You see, there's a ton of cookie-cutter training programs and diet plans online at the moment.
Generic training plans will not be able to help you maximize your results.
To get the best results possible you NEED a custom-tailored nutrition and training approach that is suitable for you, your goals and your lifestyle etc.
If it's not, then sure you may see some results/change in the short term, but there's no way in hell you're going to be able to stick through it in the long term and continue to break through plateaus you're bound to encounter along the way.
My recommendation is to avoid these complete "cookie cutter" programs at all costs.

Following what your favorite Youtube/Instagram influencer is doing
A lot of you likely follow fitness influencers on Instagram and YouTube.
There are several reasons why simply copying what your favorite Instagram/YouTube influencer is doing won't get you the results you want.
The biggest reason why copying exactly what they are doing would be a big mistake is that their training is tailored for them and not for you.
They may be more advanced than you and therefore their body can tolerate more volume than you can.
The other thing to consider is that some of your favorite influencers may or may not be taking drugs.
Yes, I hate to say it, but you deserve to know the truth.
Some of the stars you follow online may well be taking anabolic steroids OR blessed with incredible genetics (we all know the guy/gal who simply touches a weight every now and then, eats whatever they want, yet manages to stay muscular and ripped year round!).
This, therefore, means you won't be able to look like them if you're natural or someone with just "average genetics".
So, make sure you're not just blindly following what these influencers are doing.
You'll end up just spinning your wheels and potentially injuring yourself.

Other online trainers
While you could hire another online trainer.
There are a few things you MUST consider here.
First, most online trainers will not use a science-based approach within their online training practices.
This means you won't be using the most cutting-edge nutrition and training methods possible.
Also, another big thing to consider here is that a lot of these work with WAY more people than they can handle.
Yes, it's true.
A lot of online trainers work with far too many people and that means their service suffers e.g. response times to your questions will be slow (if they respond at all) and some of them will be using cookie-cutter approaches that are not actually personalized to you (even if they promise it is).
Not to mention they will highly likely be working with a lot of in-person clients as well.
Therefore, there is no way they can offer premium service when they are working with so many people.
As a result, you'll typically receive sub-par service and your results will be below par, too.

Online ebooks & courses
Most of these will not be backed by science and will contain lots of generic information that will not be tailored and customized to you.
The other issue with this is that there is no accountability to get you the best results possible.
Also, you're not going to have someone make changes when you plateau.
This is a big one!
You see, plateaus are normal within a fat loss or muscle building phase.
You may have experienced this before when all of a sudden, your progress just grounds to a halt.
This is what is called a plateau.
You must understand exactly how to bust through plateaus to continue to make progress.
That's right, there are certain things you MUST do to bust through any fat loss or muscle building plateaus…
It's unlikely this information will be included within an ebook or one-off course…
…and what's more, is that the plateaus people tend to struggle with is often due to an accountability and/or personalization issue. Which isn't something an online course can fix.
So, if none of the solutions will work for you, then what should you do instead?
WHO Am I, and WHY Should You
Trust Me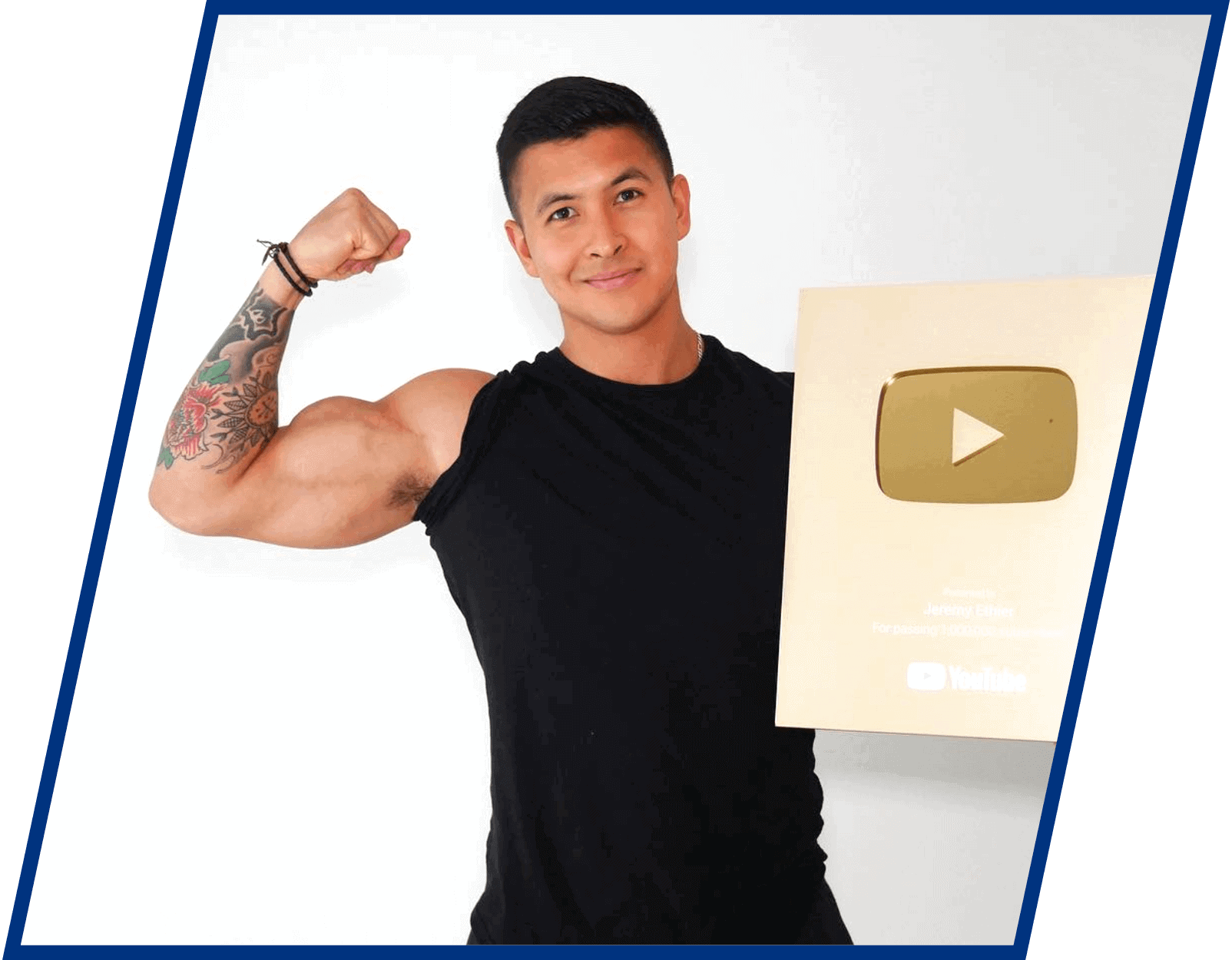 Before I get into that, let me introduce myself (if you're not already aware of who I am).
My name is Jeremy Ethier and you've likely seen some of my YouTube videos. I specialize in helping people just like you to achieve their physique goals using my unique science-based methods.
I have over 2 million YouTube subscribers and I've helped over 50,000 people transform their physiques using my Built With Science programs.
Let Me Tell You How
Anyone Can Benefit From Working With A Coach
Now, let me clear something up…
Asking for help to achieve a goal is NOT a sign of weakness!  In fact, getting insight, a fresh perspective, and motivation from an impartial observer can be just what you need to find a new way to tackle a problem you've been having trouble overcoming.
It's no coincidence that the highest percentage of the world's most successful people — from elite athletes, such as Tiger Woods, Michael Jordan and Cristiano Ronaldo to industry leaders, such as Tony Robbins and Steve Jobs — credit their success to help from their coaches.
Now, you likely are in one of two spots. First, you may have purchased one of our Built With Science programs but struggle with the accountability aspect of your journey and/or want to use a more personalized approach to take your physique to the next level.
Secondly, you may just be stuck trying to piece together the information you've found online or from other experts but you're just not getting the results you want.
That's why we decided to put together our very own Built With Science Accelerator Program.
Designed to help you reach your physique goals, without giving up your favorite foods or training every day.
Now, there's something special about our Accelerator Coaching Program.
You're not just going to get 1 coach help you achieve your goals; you're going to be guided by 3 expert coaches :-). Instead of 1-on-1 coaching it's going to be 3-on-1 coaching.
Let me explain…
You are going to have a coach to focus solely on your training and making all your workouts customized to you, your goals and the equipment you have available. This means you are going to be guided every step of the way when it comes to all your training needs, so you can achieve your physique goals as fast as possible.
Next, you will have a dietician to customize your nutrition. And the best part? You are still going to be able to continue eating your favorite foods, having meals out and drinking alcohol. That's because you are going to have an expert dietician in your corner pulling the strings, so you can do all the above while STILL reaching your goals.
Finally, I will be coaching you every single month answering questions, educating you and helping you take your results to the next level!
Imagine being able to pick my brain every single month, so that you don't just achieve jaw-dropping results, you'll also have the knowledge to maintain these results for the rest of your life.
Imagine downloading all the knowledge I have from years of experience helping tens of thousands of people just like you achieve your goals.
Think how valuable that would be to you…to shorten the learning curve and prevent you from wasting years of your life trying to figure this out on your own…
Think about it…some of the best athletes in the world don't just have one coach, they have multiple coaches who specialize in different areas to get the best out of them.
That was the goal with the Built With Science Accelerator Program and the 3-ON-1 coaching set-up, to provide you with 3 different experts who specialize in a specific area to help you get the FASTEST results possible!
I wanted to make this Built With Science Accelerator Program the best in the world.
So, I went on a search to find the best science-based coaches and experts in the world to work for Built With Science.
And, here's what happened…
Out of the over (I'm not kidding when I say this) 3,000 applications… Only a small handful of trainers and licensed dietitians made it through my extensive qualification requirements to become certified BWS coaches.
So, these coaches have been handpicked from over 3,000 applicants.
Check out
our coaches below…
Certification & Accomplishments
NSCA Certified Personal Trainer
Health and Exercise Science, University of Oklahoma
MS Nutrition, University of Alabama
Level 1 FMS Certification
NSPA Sports Nutrition Coach
NASM Senior Fitness, Youth Fitness, & Women's Fitness Specialist
8 years PT and Group Fitness experience
Specializations:
Weight Loss Transformations
Nutrition
Mobility/Corrective Exercise
Lean Muscle
Sports Performance
About Me:
Coach Dylan has been in the health and fitness industry since 2013. After graduating from the University of Oklahoma in 2013, he began his journey as a private personal trainer. Dylan has worked as a Lead Personal Trainer, Health and Wellness Coordinator, and Health and Wellness Director for both corporate and private facilities. He is eager to share his experience on how health and exercise has improved his own life, as well as work with others to help them achieve their full potential.
Certification & Accomplishment:
ISSA-CPT
8 Years Of Training & Nutrition Experience
National Level Bodybuilding Competitor
Top 5 at Arnold Classic Amateur 2019.
6x Overall Bodybuilding Champion.
Specializations:
Fat loss
Muscle Building
Mobility & Injury Prevention
Nutrition
Strength & Conditioning
About Me:
Michael McConnell is an Online Coach and a ISSA Certified Trainer based in Rome, GA with a background in bodybuilding. Being a national level competitor he had to push his physical abilities to a new level he never thought was possible. As a formerly skinny kid himself, Michael has been on both ends of the spectrum and understands the physical and emotional obstacles in your way.
Certification & Accomplishments:
ISSA Certified Personal Trainer
ISSA Bodybuilding Specialist
100's of Hours Of Practical 1-on-1 and Group Training Experience
Specializations:
Strength Training
Muscle Building
Weight Loss
Nutrition
About Me:
David Gaskey is a Certified ISSA Trainer based in Cartersville, GA.  Being a full-time personal trainer for years, David has helped successfully transform his clients lives through building muscle, losing fat, and gaining strength. David knows what it takes to build muscle, lose fat, and perform to the best of your abilities.  David is excited to share his knowledge and experience with individuals around the world through BWS.
Certifications:
Bachelor's Degree in Recreation and Health
ISSA Certified Personal Trainer
ISSA Certified Strength and Conditioning
ISSA Certified Nutritionist
Specializations:
Weight Loss
Functional Training
Sports Performance
Cardiovascular Conditioning
About Me:
Jaclyn Sawicki is a retired professional soccer athlete certified in fitness training, strength and conditioning, and nutrition. Currently, Jaclyn is a personal trainer that works with a wide range of individuals. She is experienced in designing training programs specific to personal goals, needs, abilities, and limitations. Jaclyn's positive energy and determination are key attributes that she brings to all aspects of her life, especially when doing what she loves, coaching.
Certification and Accomplishments
A.S.M. Fitness Educator
A.S.M. Certified Personal Trainer
Poliquin Group Certified Personal Trainer
Hypertrophy Training Optimization by Christian Thibaudeau
Strength and Fat Loss Programming and Periodization by Gabriel Lehoux
Gymnastic Bodies Athlete Level 1 Certification
Ido Portal: Movement-X & The Corset Workshop
Strong First Kettlebell Certification
Kickboxing Black Belt
Specializations:
Mobility (Bulletproofing the body against injuries while increase Controlled Range Of Motion)
Gymnastic Skill & Strength
Olympic Lifting
Hypertrophy & Fat Loss
About Me:
Serge started his fitness journey by reaching out to the local coaches which he knew had methods which had succeeded in producing world class athletes as well as helping beginners develop into experts. By attaining numerous certifications and attending top fitness workshops, Serge has been able to craft his work around strength, movement and mobility. His goal is to help you move better, injury free, opening the doors to different skills and movements allowing you to explore with your new found athleticism and range of motion. For the past 2 years Serge has developed into an educator for up and coming trainers and also has shown great results in flexibility, strength, fat loss and general athleticism with his clients.
Certifications and Accomplishments:
MSc in Kinesiology and Biomedical Physiology
BSc (Hons) in Biomedical Physiology
NASM Certified Personal Trainer
ACSM Certified Personal Trainer
Practicing Kinesiologist
Specializations:
Certified Nutrition Coach, NASM
Fitness Educator Certificate, NASM
Corrective Exercise Specialist, NASM
About Me:
Mike is an experienced personal trainer and MSc Graduate who believes your best results come from an evidence-based approach to fitness. He has developed these expertise through years of working as a Personal Trainer and over the course of two university degrees. His application of exercise science will help you break through training plateaus, avoid injuries, and target areas of weakness or imbalance. Besides fitness, Mike is passionate about both education and nutrition and has spent numerous semesters as a Teaching Assistant for exercise physiology and sports nutrition courses. He is excited to bring this knowledge and experience to the BWS team and help clients achieve their goals.
Certification and Accomplishments
BSc in Kinesiology from McMaster University
NASM Certified Personal Trainer
Ma Strength Olympic Lifting Level 1
DotFIT Certified Fitness Professional
Bronze Medalist at 2020 BC Provincial Weightlifting Championships in 81kg weight class
Powerlifting Competitor in 74kg weight class
Completed the Ironman 140.6 Arizona in 2017
Competed as a Varsity Swimmer with McMaster University 2009-2013
Tae Kwon Do Black Belt recipient (2004) and national competitor
Specializations:
Strength and Conditioning
Mobility
About Me:
Alex is a Certified Personal Trainer operating out of Lower Mainland, BC. With nearly two decades of competing in a variety of athletics at a high level, he has turned his focus to helping others create and accomplish their fitness and weight goals. Alex has had the privilege of training a variety of individuals, with recent successes including national level swimmers, dancers and martial artists.  Alex utilizes a wholistic and sustainable approach to training, so developments carry on even after completion of the program he uniquely tailors for each his clients.
Don't get me wrong, our coaches are OVER-QUALIFIED and I made that a priority when I seeked to find these coaches…
…but what TRULY separates them from the rest are their VALUES.
I needed to find coaches who were aligned with my mission and the mission of Built With Science…
…coaches who would go ABOVE AND BEYOND for every single one of their clients…
…coaches who put their clients as their UTMOST PRIORITY…
…coaches who care MORE about transforming people's lives than simply "getting a pay cheque"….
…coaches who VALUE and USE science in their methodology because they know it's PROVEN…
And what's more, I wanted to make the
Built With Science Accelerator Program

even better…
I knew that
nutrition is what most people struggle with

when they're trying to lose body fat, build muscle and achieve their physique goals.
And to be completely honest,
most trainers just aren't very knowledgeable with nutrition

since most of their work is focused on training…
So, I went on a search to find some of the best dieticians on the planet and bring them on board our team to make achieving your physique goals even simpler, and with less stress and overwhelm.
And just to be clear – it's important to note the difference between a dietician and a nutritionist:
First, technically anyone can name themselves a "nutritionist". Whereas a dietician MUST complete a full university degree, pass a national exam and complete several hundreds of hours of practical experience through a Dietetic Internship. Therefore, they are EXTREMELY qualified when it comes to nutrition and helping you achieve your goals.
Dietitians are also the only nutrition professionals to be regulated by law and are governed by an ethical code to ensure that they always work to the highest standard.
Dietitians use the most up-to-date public health and scientific research on food, health and disease which they translate into practical guidance to help you achieve your goals faster!
To hammer in this point even further, here is what our dieticians had to go through to become a registered dietician…
An undergraduate degree in human nutrition and dietetics from a program that is accredited by the Partnership for Dietetic Education and Practice (PDEP).
At least 1250 hours of supervised hands-on experience in counseling, disease management, population health, and food systems.
The completion of the Dietetic Registration Examination
What does this mean for you?
You can have complete confidence you're going to get the best nutrition guidance possible!
Our dietician will be able to create custom meal plans completely PERSONALIZED to you, your goals, your specific needs, and your personal preferences in a way that optimizes your health, energy levels, and ability to completely transform your body.
Our dietician can also account for foods you don't like and will avoid any foods you have an intolerance to.
This means it's going to be even easier for you to continue eating your favorite foods and achieve your physique goals, without the stress and overwhelm.
What's more, our dietician will help to educate you about nutrition so you don't just crush your physique goals, but you're also going to have the knowledge to be able to maintain these amazing results for life.
Learn more about
our dietician

below…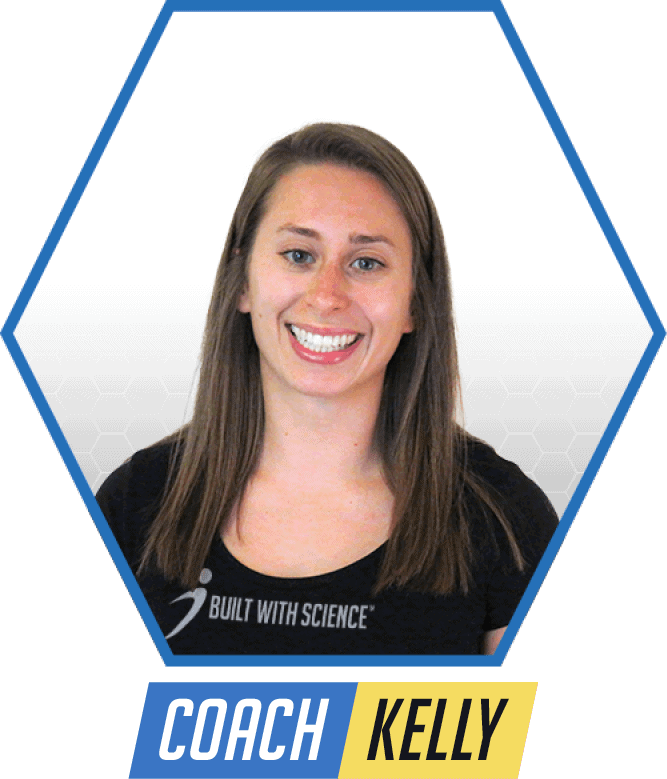 Kelly McKinnon, MS, RD, LD
Education & Credentials
LD- Licensed Dietitian, State Medical Board of Ohio
RD- Registered Dietitian, Commission on Dietetic Registration
Master of Science- Kinesiology and Health, Concentration in Exercise Science, Miami University
Bachelor of Science- Nutrition & Dietetics, The Ohio State University
About Me:
Kelly McKinnon is a registered dietitian from Cincinnati, Ohio. During her undergraduate career, she was heavily involved in research with nutrition in vulnerable populations, research on the ketogenic diet, and her own research on the Mediterranean diet. After, she completed her Master's program and dietetic internship, which comprised of 1200+ hours of supervised practice, at Miami University. She then went on to successfully pass the Registration Exam for Dietitians and obtain her licensure from the State Medical Board of Ohio. She believes that nutrition and fitness should be paired together and that true success is dependent upon both. You can either find her at the gym or in the kitchen, making delicious and nutritious food!
Finally, meet our director of coaches, Ethan Ethier.
Ethan oversees all processes and communication within the coaching program to ensure your ongoing success. Oh, and you may recognize the surname. Yep, that is my brother 😉. So, you can have complete confidence you're in safe hands.
Learn more about
ETHAN

below…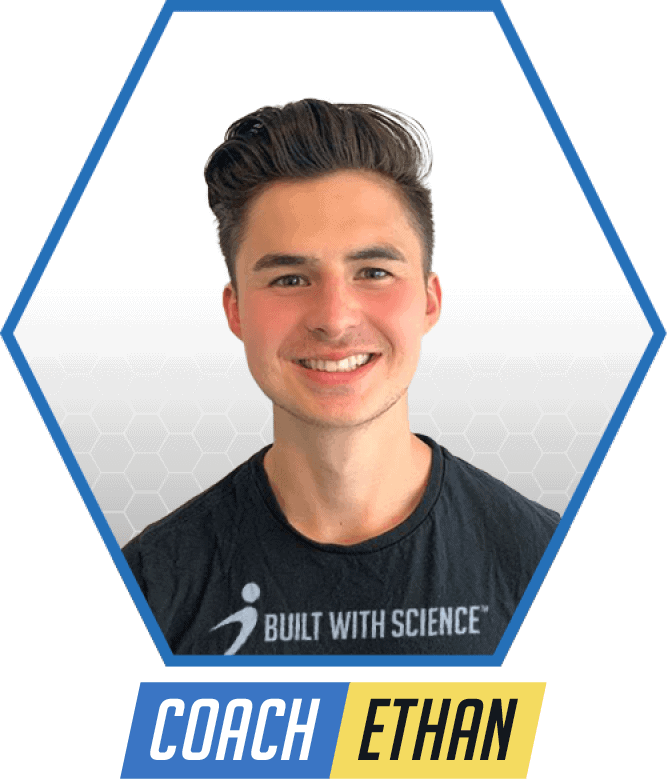 About Me:
Graduated from the UBC Sauder School of Business, Ethan Ethier decided to integrate his business background with his 8-year fitness lifestyle to help grow the 3-on-1 coaching program with his brother, Jeremy Ethier. Ethan and Jeremy have been working out for over 7+ years together, and follow the same science-based protocols Jeremy has been teaching since the early days of BWS.
Ethan is continuously optimizing the VALUE of the coaching program for all members. In this coaching program, Ethan will be your guardian angel and nothing will stop him from making sure that you are 100% satisfied with our service. He will ensure that you and your coaches will not only crush your goals, but will go even further by pushing you to constantly set new ones.
Our coaches Have Been Helping
100's Of People Achieve Their Physique Goals!
Don't just take my word for it…
Let's meet some of our clients next….
Meet Actual Clients Who Have Already Achieved Their Physique Goals With Our
Accelerator Coaching Program
We've had the pleasure of working with 100's of clients, and we've been able to help them overcome MANY of the hurdles that have been preventing them from achieving dream physiques…
Our clients come from varying starting points.
Here are case studies of just a handful of the many people we've helped to lose fat, build muscle, and feel awesome about themselves.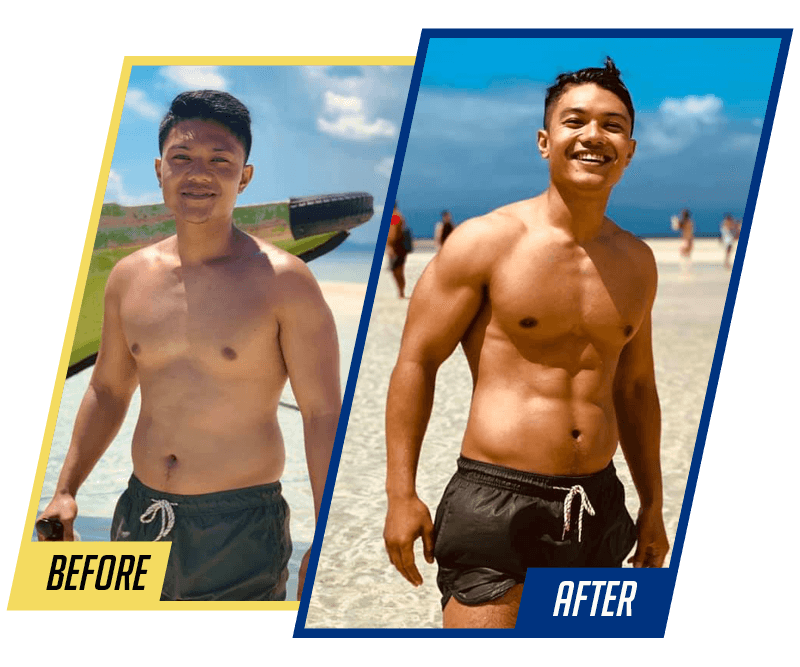 "These were both pictures of me on the beach enjoying the sun, BUT the feeling is completely different. I'm 7 months into my ongoing transformation with the BWS Coaching Program and it has been a blessing in my life. I have learned how to finally achieve the body I've always dreamed of AND how to sustain my results by creating a healthy lifestyle that I love."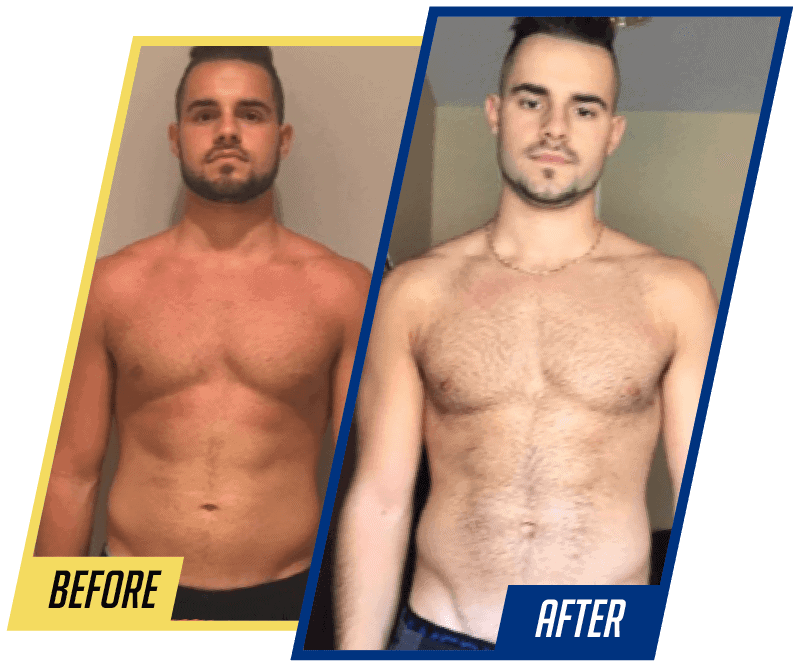 "Not everybody can do it on their own, and that's what makes this program so effective. I've never looked or felt this good in my life."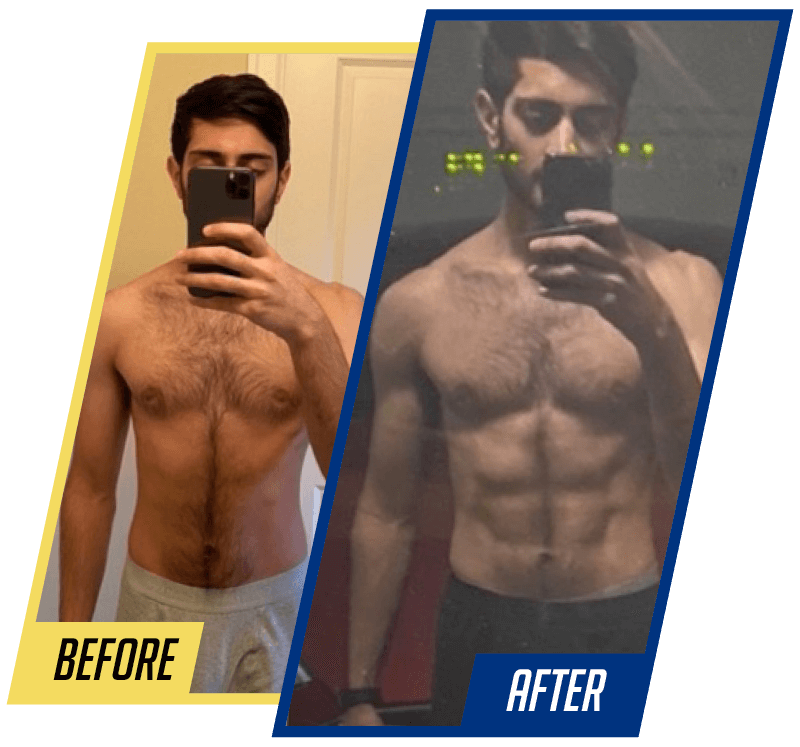 "I've struggled all my life with being unable to put on muscle. My coach showed me exactly what I was doing wrong and has totally shifted my approach. I needed that expert hand to lift me up and guide me in the right direction."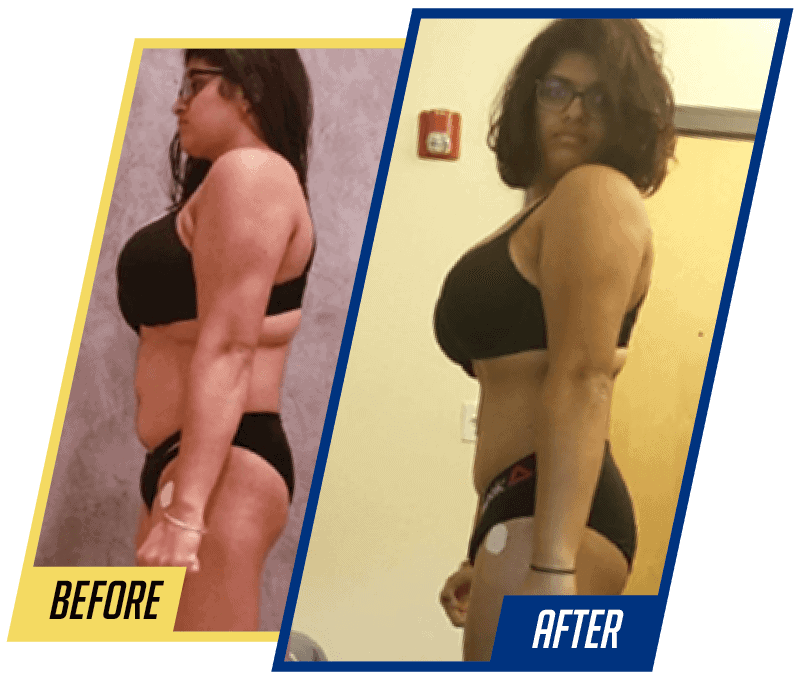 "The BWS Coaching Program has gone above and beyond to help me with my consistency and my all-or-nothing attitude. I didn't expect it to have the amount of support that it does. I'm surrounded by experts who want to see me succeed, and part of a community that motivates me and makes me feel like I'm capable of accomplishing anything!"
When You Work With Our Expert Coaches within the Built With Science Accelerator Program, Together We'll Overcome ANY Obstacles Standing In Your Way To Achieve Your Physique Goals…
Over the years, I've developed a highly effective science-based method for working with our clients that our expert coaches will implement for you, which allows you to make maximum progress in the shortest amount of time possible.
Here's exactly what will take place when we work together…
After you enrol in the program, you'll be connected with a coach that best suits your needs based on some information we'll collect from you. Your coach will be responsible for your training and our BWS dietician will be responsible for your nutrition.
Before we dive into some of the specifics, again, I want to re-iterate, that we can only take on a handful of clients at the moment.
We are specifically looking for individuals who:
Want to break through a plateau, or level-up from your current state.
Want to get ready for an important life event (e.g., wedding, college, or high school anniversary).
Want true customization–built on top of the science-based foundation of BWS programs– that takes into account their goals, lifestyle, and workout history.
Are ready to commit time and energy to develop new healthy habits.
Are ready to develop a strong relationship with a coach who will keep you accountable.
Appreciate science and evidence-based practices.
What's more, is we have been improving our Built With Science Accelerator Program, to make it even better.
Here's a quick overview of everything included within our
Built With Science Accelerator Program…
I get it. You're unsure EXACTLY what you should be doing with your nutrition and training to get the BEST possible results! When you become a client of ours, this is all taken care of for you.
Our plans are all completely PERSONALIZED to you, your lifestyle, and your goals. So, you'll know exactly what exercises, reps, sets to do through your coach and exactly what meals to eat and when through your dietician. We've got everything covered for you. This is all provided to you within our custom app.
Once again, your training program will be completely personalized to you and your goals, as well as the equipment you have available.
We have also been doing guided workouts and guided workshops for our clients, to provide them with even better service. This means you can have complete confidence you're performing all your exercises within your workouts with perfect form.
Some of the most successful athletes in the world all have coaches. One of the reasons for this is accountability. Having a coach keep you accountable will mean that it's easier to stick to the plan…and if you lose any momentum or motivation, your coach will be able to pick you up and get you moving in the right direction again.
In addition, we've built in powerful accountability practices/methods into the program that'll help ensure that you are getting your tasks done, and are able to get back on the saddle whenever your coach notices you veering off track.
Your personalized plans will be closely monitored by your coach & dietician.
As you progress with your workouts and your nutrition, your coach will look over to see how you're progressing, hold you accountable, and easily make the necessary diet and training adjustments for you when the time comes.
Ever seen your results within a fat loss phase and muscle building phase suddenly ground to a halt? I know I have…and it used to FRUSTRATE the hell out of me! However, this is just a plateau in progress.
All that's required is a change to your nutrition or training to get you moving in the right direction again. That's exactly what our coaches will do for you. They'll make the EXACT changes at the right time, so you can BUST through any plateau with ease.
You'll never have to stress or worry about what changes to make because our coaches will be taking care of that for you.
Pretty cool, eh?
Do you ever feel unsure exactly how to perform an exercise correctly to maximize your results? Well, if you do, you do not need to worry anymore. Within the program, you are going to have the opportunity to send videos of any of your exercises to your coaches. Your coach will then critique your form and provide you with specific improvements to make. This means, you can have complete confidence you are performing each exercise correctly, so can you get the best possible results from the program. What's more, using proper technique helps to avoid injury. According to our members, this feature is one of the most valuable parts of the Accelerator Coaching Program because once you have your technique dialed in, your results improve dramatically!
Our coaching app that we've recently transitioned to now makes it even easier and more convenient logging your workouts, tracking your food…or even watching a tutorial video midway through your workouts on your phone. Not only that, but you can also get unlimited form checks of any of your exercises within the custom app, so you know you're performing every exercise perfectly.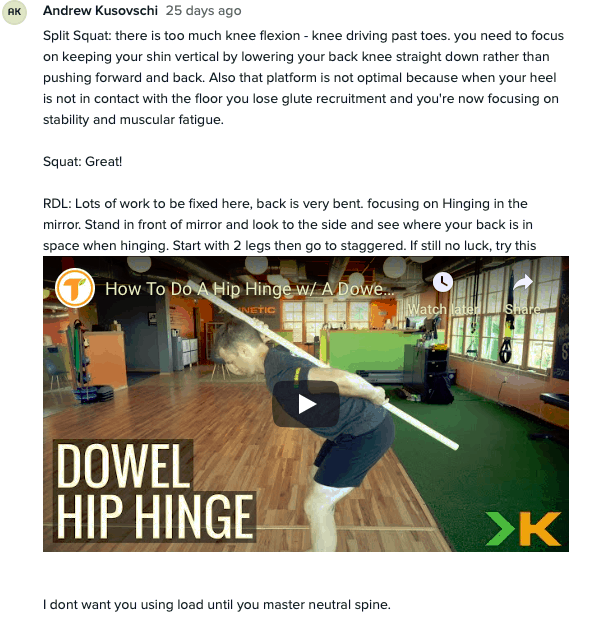 Be able to ask questions whenever you want and get answers within our app! Anything you want answered…our coaches will be on hand to help!
Or, send any photos of your meals and get your coaches instant feedback. Never feel overwhelmed or confused again.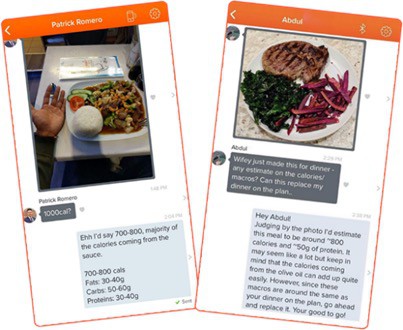 Once a month, I will be hosting a monthly Q&A session where we're all going to gather together to share our progress, roadblocks, obstacles, and feedback from the past month. These calls will be served almost as a catalyst for your journey, and is where I can get to know you better and help with any problems that may arise.
Don't ever feel alone or lost throughout your journey, shortly after you sign up you'll receive access to what we call the 3-ON-1 Members Club.
Through our Private Facebook group, you'll be able to mix and mingle with peers, just like you, that are working towards their transformation and overcoming obstacles with the guidance of their coach. Within here you'll also be able to post any questions or comments you'd like, and can trust that our team of coaches (and Jeremy) will be there to help you out.
A registered dietician will now be taking care of the nutrition side of your program and your coach will be responsible for your workouts. The dietician will be responsible for creating your personalized meal plans and tailored nutrition requirements after your initial assessment/questionnaire. Your dietician will also be hosting monthly Q&A sessions to answer any and all nutrition questions you may have, as well as provide "teachings" on topics that clients seem to be struggling with. As such, you can have complete confidence you're getting the best possible custom meal plan for you and your goals.
Additionally, this also allows your coach to focus primarily on the training and workouts. This means you're going to have two experts focused exclusively on what they do best so that you can get the best possible results from the program. Your coach will be focused on the training component and the dietician will be customizing your nutrition and tailoring everything to your goals.
In addition to your custom meal plan, you're also going to get an extensive FAQ and step-by-step meal prep videos showing you exactly how to prep your meals and then implement the custom meal plan (how to shop for your ingredients at a grocery store, how to cook it, how to portion/store it, and extra tips). This is going to make prepping your meals FASTER, easier, and less stressful. We've also recently added "live" cooking tutorials, so you can follow along and make your own delicious recipes with ease!
So, what does this mean for you?
This means not only a BRAND-NEW physique but a more confident, self-assured YOU. One thing I know from first-hand experience is what transforming your physique does to your self-confidence and belief in yourself.
Apply For Your
FREE Consultation

For Our

Built With Science Accelerator Program

Here
Wait…. there's even more! Check out these
special bonuses

you'll get access to…
Now Let's Take A Look At
The Results You Can You Expect To Enjoy…
With our expert coaches working by your side, helping to keep you focused, motivated, and making it as easy as possible to help you reach your physique goals as quickly as possible.
Here are just some of the results you can expect to achieve:
More muscle and less fat while still having a social life. Fitness and health should add to your life and not take away from it.
Therefore, one of our goals with the Built With Science Accelerator Program is to allow you to continue having meals out, drinking alcohol, and still achieving your goals.
Achieve your physiqu goals with a lot less stress. Having an expert who has a road map specific to you makes the whole process so much less stressful. Your coach will do all the heavy lifting for you. All you need to do is just follow the plan.
Continue eating all your favorite foods and still achieve your goals. Yes, that's right, you can still eat all your favorite goals and achieve your fat loss or muscle building goals.
Continued support. One of the benefits of having a coach is that peace of mind that if you ever have a question, your coach will be on hand to answer any questions you may have specific to you.
Tailored changes whenever your schedule changes. Going away for the weekend, working away with work, seeing friends and family for the day, and won't be able to access your normal foods. No problem, our coaches can make specific recommendations when you do any of these things so that you continue working towards your goals.
Complete peace of mind knowing that you're performing every single exercise with perfect form. It is critical that you perform every single exercise with perfect form. Your unlimited exercise critiques means that you'll be able to perform all your exercises with the correct form.
Access to a wealth of experience and knowledge. Our coaches experience means every obstacle you encounter, they have likely encountered before. Therefore, they can make specific changes to you.
Our coach will pick you up whenever you have a bad deal or you're lacking motivation. Going off the plan is inevitable. Imagine having an expert coach pick you up whenever you go off plan.
The knowledge that you can maintain these results long term. One of the goals of the coaching is not just to get you amazing results, but also to give you the knowledge to maintain your results long term. Therefore, if any point in the future you get out of shape, you will have the knowledge to be able to quickly get yourself back into shape.
Can You Afford
NOT To Join

Our Built With Science Accelerator Program?
What's it costing you — in terms of stress, overwhelm, and frustration — to continue struggling, and always come up short?
And consider the real financial costs of your inability to reach your physique goals, like the time and cost it's going to take to figure this out on your own or the pain, frustration, and disappointment trying one solution after another, without accountability and an expert science-based coach in your corner.
I think you'll agree that NONE of these costs is worth continuing to go it alone, refusing to ask for help…
… When in a very short period of time, you can finally be on your way to enjoying the benefits of real success — like a ripped and muscular physique while continuing to eat your favorite foods — that working with a Built With Science coach can bring!
Why should you consider the
Built With Science Accelerator Program?
You see our coaching is based around being inclusive, rather than exclusive. Therefore, I want you to continue eating your favorite foods and alcohol if you choose. The real key is doing this in the right amounts. If done in moderation, you can still achieve your physique goals, while enjoying your favorite foods, alcohol, and enjoying meals out and social events.
We also want to educate you along the journey so that you can maintain these results for a lifetime. Therefore, for whatever reason, if you got out of shape in the future, because of the BWS coaching, you would have the knowledge to be able to quickly get back into shape. I want you to achieve your physique goals, but I also want you to understand why and to develop your knowledge so that you never have to go on a diet ever again.
Being accountable to someone improves the results of whatever goal you're trying to achieve. This one component alone will change everything for you. Do you struggle for motivation, find it difficult to get back on track if you slip up. The missing ingredient is accountability. Being accountable to someone will change everything for you and will take your results to a whole new level.
Unlike other online coaching services, here at Built With Science you're going to be using our unique science-based method to help you lose fat, build muscle, and help you reach your physique goals. By using our science-based method you're going to be able to achieve your physique goals as efficiently as possible, in less time and less stress because you're using proven scientific principles, rather than what the biggest guy in the gym says.
Apply For Your
FREE Consultation

For Our

Built With Science Accelerator Program
Apply For Your
FREE Consultation

For Our

Built With Science Accelerator Program
Please note that there is only a limited number of spots available at one time.
These spots will close extremely quickly.
We frequently have to close this page down because we're at full capacity.
Therefore, when that does happen you would need to be added to a waiting list.
It could be months before we open up spots once again, so if you're interested, make sure to act fast.
Here's what to do next.
Simply click the button below and fill out the short form on the next page.
Once you've done this, a member of our team will be in touch with you to arrange a time and date to have your free phone consultation.
On the call, we will discuss your goals in more detail and see whether you're a good fit for the program.
This is a no-obligation consultation call.
So, if you're not a good fit, or if you don't think the program is right for you for whatever reason, then you will not be put under any pressure to sign up.
We will simply part ways, no questions asked.
(But Hurry, These Coaching Spots Will Fill Up Fast)
Are you going to continue to struggle, never quite achieving the goals you've set for yourself, and always feeling like you've failed?
Will you continue to pay the price — both financially and emotionally — that comes with never accomplishing what you most want?
Or are you ready to work with our Built With Science coaches, so that together, we can find a way to reach your physique goals and continuing to enjoy your favorite foods, alcohol, and without training every day?
The decision is yours — but I think you'll agree the choice is clear.
Click below for your free, no-obligation consultation by filling out the contact form below, and we'll be in touch with you very soon.
Remember, these spots will fill up quickly, so make sure to act now!
You're actually at a crossroads right now…
The decision you make can lead to two different outcomes…
One, an opportunity to not just achieve your physique goals but an opportunity to achieve your true potential, to gain more confidence, and to become the best version of you possible…
The other…
Well, the other is more of the same of what you're experiencing right now…
Option 1 is to leave this page WITHOUT applying for the FREE consultation…
I think you already know what will happen as you've likely experienced this before…
That feeling of being stuck…
Feeling confused with all the conflicting info out there…
Feeling like you're just spinning your wheels and not going anywhere…
Feeling the struggle as you try and figure this out on your own…
Of not feeling truly proud of what you see in the mirror each day…
Or pretending it doesn't matter to you how you look right now…
Which is why I suggest taking a look at option 2
Option 2…
Option 2 is much simpler and all you have to do is take one small step and say yes to the free consultation…
Jump on the phone with our team and we will discuss your goals and decide whether you're a good fit for the program…
Remember, there is absolutely no obligation to sign up…
You can walk away after the consultation, no questions asked…
Click below to claim your free consultation…
To your success,
Jeremy
P.S. You've got NOTHING to risk by getting in touch to see if working together could benefit you. My no-obligation consultation is FREE, and 100% confidential.
P.P.S Got questions?
I've done my best to answer our most common questions below: