New on Built With Science:
1-ON-1 CUSTOM NUTRITION PROGRAM
Because trying to achieve your dream physique with a flawed diet plan is like trying to balance a two legged stool…
And after 10-years of helping thousands of men and women trying to achieve their dream physique – and watching them succeed – I've found the common denominator between success and failure…
…it boils down to the way you learn.                                  
Some people would rather learn on their own. In fact, they prefer it that way. No distractions. No expectations. They can dig around on the Internet, watch some videos and maybe buy a course or two and "figure it" out on their own.
But only a tiny fraction of those people ever come close to achieving their full potential.
People that consistently reach their goals realize help is a good thing. 
They understand with expert guidance they will achieve their goals faster…
They know having someone to motivate them increases their chances of being successful… 
And they want someone to explain — to their face — how something is done… and what to do next. 
This need for personalized help is nothing to be ashamed about. 
It's the opposite, in fact… 
It shows that you're a realist… and you're serious… 
And you understand "mentored learning" not only leads to a much deeper and complete body transformation… but that you will also achieve it FASTER. 
If you're thinking "yes, personalized nutrition help is exactly what I need to reach my goals" or "maybe I should check this out" then you owe it to yourself to read this entire page and decide if The Built With Science 1-on-1 Custom Nutrition Program is right for you.
Are YOU A Good Fit

for This Program?
Because I'm fanatical about real people getting real results, I will only accept members into this program if they fit a certain profile. I want you to succeed beyond what you could imagine. So, if this isn't right for you, I'll let you know and point you in the right direction so you can continue your fitness journey in a way that makes more sense for you.
The people that see phenomenal results with this program are motivated, realize that it takes work, listen more than they talk, complete tasks given to them more than they complain about them, implement our plans more than they announce their own, and show up daily with a beginner's mindset.
If that sounds like you, I have good news! I can guide you to the body transformation you want. It won't be easy, and won't happen overnight, but I've seen it happen so many times that I know it's possible.
Now that you have a better picture of the type of people that excel with this program, here are some specific reasons people join this 'hands on' nutrition program.
This program is for you if:
You have mastered your workouts, but still struggle when it comes to nutrition. This is important. If you are still trying to figure out your workouts, we have other programs that are better suited for you.
You want your own customized meal plan, calories, and macros that are catered to your specific goals and lifestyle (losing fat, gaining muscle, body recomposition, vegan, vegetarian, time constraints, you name it…).
You are tired of spinning your wheels and do not want to continue eating on strict caloric deficits for the rest of your life.
You are overwhelmed by all the nutrition misinformation out there and don't know how to calculate your calories/macros, let alone tweak them when you hit a plateau.
You find it hard to stay disciplined on your own and would rather have a plan you can follow.
You want to develop healthier eating habits and get rid of old bad habits such as stress eating, social eating, etc.
WHO Am I, and WHY Should You
Trust Me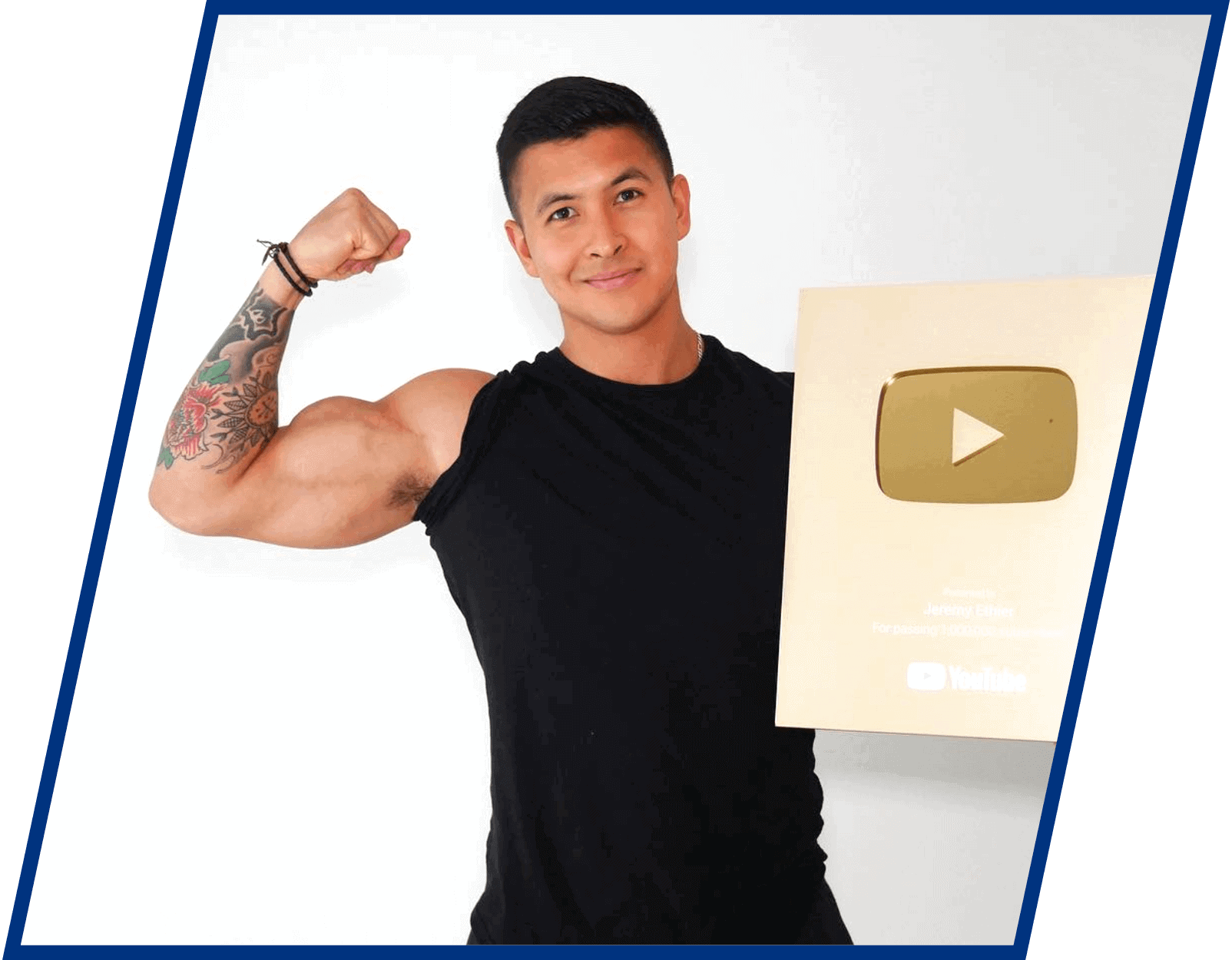 Before we go any further, let me introduce myself (if you're not already aware of who I am).
My name is Jeremy Ethier and you've likely seen some of my YouTube videos. I specialize in helping people just like you to achieve their physique goals using my unique science-based methods.
I have over 2.5 million YouTube subscribers and I've helped over 50,000 people transform their physiques using my Built With Science programs.
We have people every day that join our programs after trying different approaches that did not work for them. These may sound familiar to you also. If they do, no worries because most people struggled to reach their fitness goals until they decided to join our science-based programs.
solutions 
you might have tried in the past
Many people that join this program have struggled in the past with their nutrition and body composition so they wasted time and money on some popular options only to find it didn't get them the results they wanted.
Let's take a quick look at some of these solutions and why we are different.
HIRING A NUTRITIONIST/PERSONAL TRAINER
Technically, anyone can name themselves a "nutritionist" or "personal trainer" because there are currently no regulations forbidding it. The Internet has made it easy for the average person to take an online course and turn themselves into a "certified" personal trainer or nutritionist in as little as 30 days. You don't need to have touched a dumbbell nor created a meal plan.
If you've ever asked for diet advice from personal trainers at your gym, you will typically get very generic advice that doesn't provide much value to you beyond what you already know about eating healthy. So in the end, you're left trying to figure it out on your own.
THE BUILT WITH SCIENCE DIFFERENCE: WE USE A FITNESS ORIENTED REGISTERED DIETICIAN TO DIAL IN ON EXACTLY WHAT YOU NEED TO ACHIEVE THE RESULTS THAT MATTER MOST TO YOU.
Our program utilizes a fitness oriented registered dietitian. A dietician must complete a full university degree and complete several hundred hours of practical experience through an internship. Dieticians are required to pass a national exam and adhere to a code of ethics as well government regulations.
Dietitians are regulated healthcare professionals licensed to assess, diagnose, and treat nutritional problems.
Since our dieticians are more fitness oriented as opposed to clinical, their understanding of fat loss, muscle gain, metabolisms, and unique physical challenges will be the catalyst to "dial in your body" to create the physique you never thought possible.
SUBSCRIBING TO DIET PLAN APPS - THE "ONE SIZE FITS ALL" APPROACH
Diet plan apps often have thousands of generic meal plans in their database, and you simply choose which one works for you based on a basic quiz you fill out. The problem is that this is still a "one size fits all" approach.
In addition, these apps are not backed by science and you won't be getting the exact calories and macros that are specific to you and your goals. Oftentimes, you'll even be put on a severe caloric deficit, which is not enjoyable nor sustainable. This typically leads to very little success in the long term.
FOLLOWING YOUR FAVOURITE YOUTUBER/INFLUENCER
Following your favourite youtuber/influencer's diet will not be tailored to you.
They may be more advanced than you, have different caloric needs, don't have dietary restrictions, and the list goes on and on.
You're essentially following a plan that is made for someone else. That's like putting on Michael Jordan's shoes, playing basketball, and wondering why you're not making shots like he does.
THE BUILT WITH SCIENCE 1-ON-1 CUSTOM NUTRITION PROGRAM IS LIGHT YEARS AHEAD OF GENERIC MEAL PLANS OR GENERAL GURU ADVICE:
When you join the Built With Science 1-on1 Custom Nutrition Program, your personal dietician will be there to guide you every step of the way. They'll make sure you understand the process as well as explain the science behind your meal plans and overall nutrition.
For example, many times when a person's weight seems to be plateaued they assume they are stuck and need to make changes. This is where your dietician can come to your rescue and figure out what's actually happening.
They may recommend changes or they may determine you're going through body recomposition, where you're building muscle and losing fat at the same time. So, rather than feeling discouraged over your weight, you feel encouraged because you know you are still making progress. That's the power of the Built With Science 1-on-1 Custom Nutrition Plan. As long as you follow the process, success will be yours.
HERE'S EXACTLY WHAT YOU GET WHEN YOU ENROLL IN THE
BUILT WITH SCIENCE CUSTOM NUTRITION PROGRAM
With the Built With Science 1-on-1 Custom Nutrition Program you will have your own personal dietician to not only create your calories and macros for you, but also tweak it based on your progress. These personalized calories and macros will be based on your goals, weight, height, activity levels, and any other factors to ensure for your success.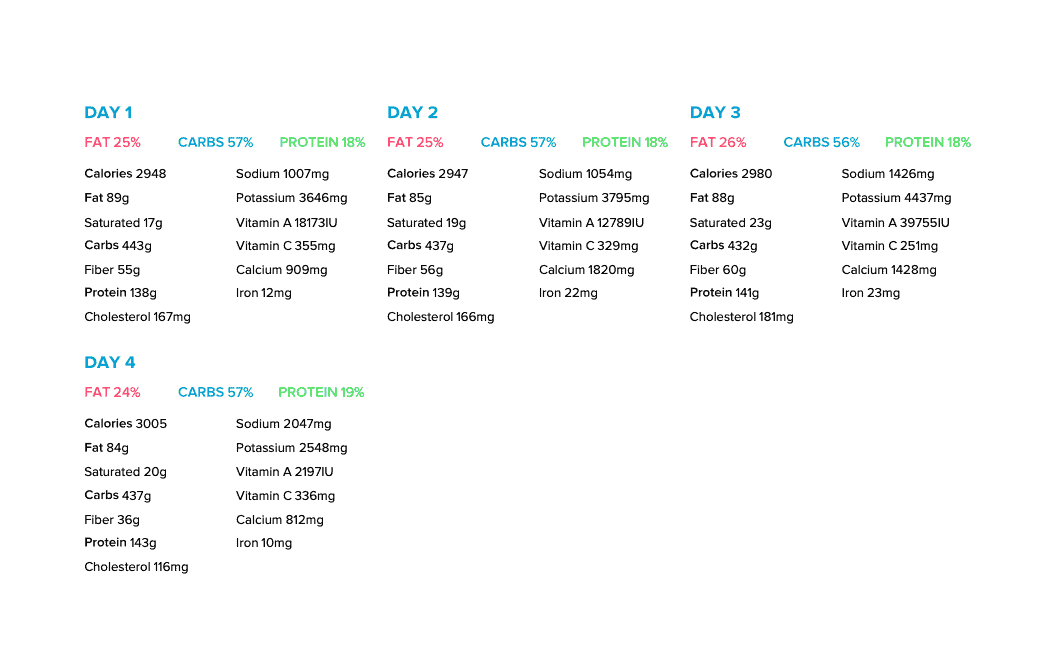 In addition to your calories and macros, you'll receive meal plans that are tailored to you and your goals, and include meals that you'll actually enjoy.
When creating your meal plans, we also make sure to factor in your workouts to help accelerate and optimize the progress you are making in and out of the gym. By the end of it, these plans will help you know exactly what foods to eat, when to eat them, and why you should be eating them.
We work with people all around the globe. No matter where you live, we can tailor your meal plans to accommodate exactly what you have available in your part of the world.
No matter if you're located in North America, India, Dubai, Philippines, Singapore or anywhere else, we will take into account your food preferences and cultural specifics to make this work for you.
After receiving your personalized meal plan, you'll have an introductory call with your dietician where you'll discuss your meal plan, goals, and any nutrition-related questions you've always wanted to know more about.
You'll also have monthly follow-up calls with your dietician to discuss your progress over the past month, any struggles or triumphs you've come across, and any changes you want made to your meal plan.
The first meal plan you receive is not the only meal plan that you'll have for the following months! We understand that food is a part of life and meant to be enjoyed, and we don't want you to ever feel deprived or that your diet is lacking variety. That's why you'll have an opportunity at the introductory call and monthly follow-up calls to have a complete revision of your meal plan. You also don't have to worry about adjusting your own calories and macros based on your progress, as your dietician will do all that for you!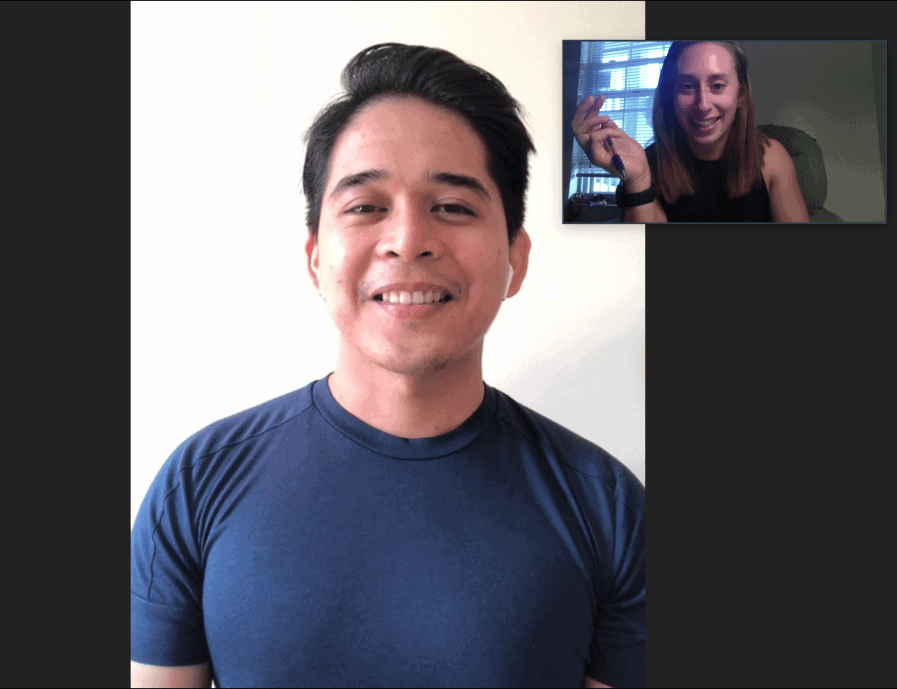 Through our custom app, you can message your dietician with any questions you may have regarding your meal plan, food diaries, or overall progress. Your dietician will respond back to you within 24 hours and will make sure all your questions are thoroughly answered.
As a result, you'll be guided every step of the way when it comes to your fat loss or muscle building journey and can have complete confidence that you're optimizing your nutrition.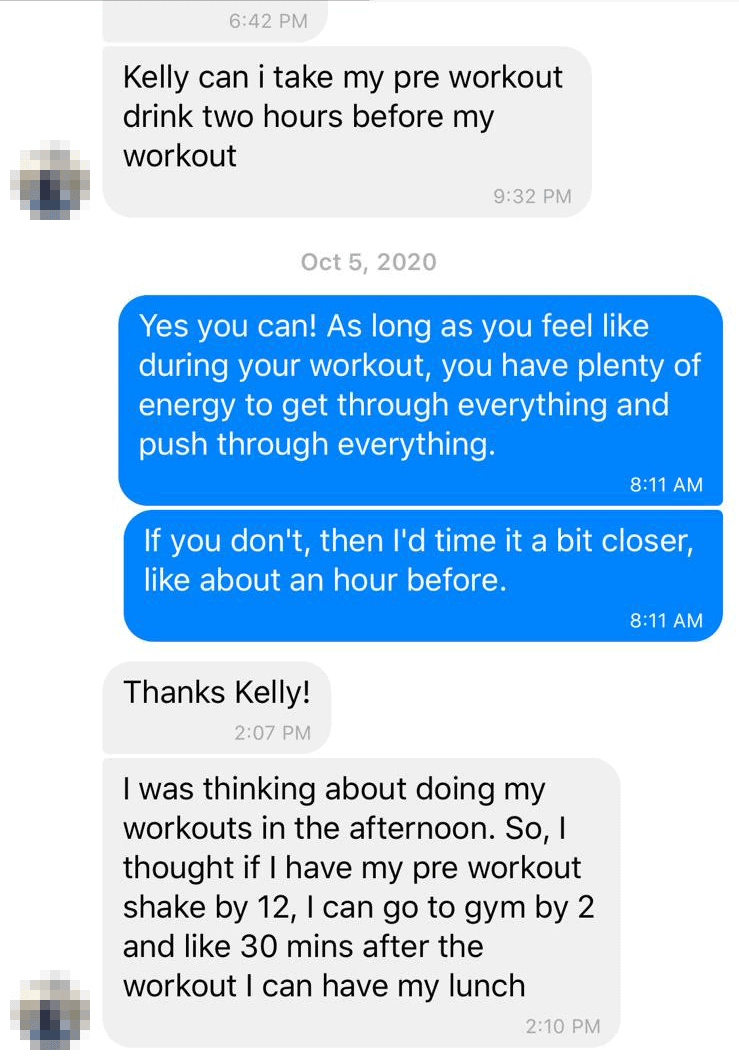 Your dietician isn't just there to tell you what to do, they are also there to educate you so that this is something you can do for yourself and your family in the long run.
You'll gain an understanding of the most important supplements you should be taking and those that you shouldn't waste money on or that could even be more harmful than good for you.
Eating proper food is the priority in this program, but there are supplements that you can benefit from. Your dietician will help you sort through the "supplement maze" so you save money wasted on unnecessary supplements that you could use for buying better quality food or put back in your pocket.
Proof – Nutrition Hierarchy chart: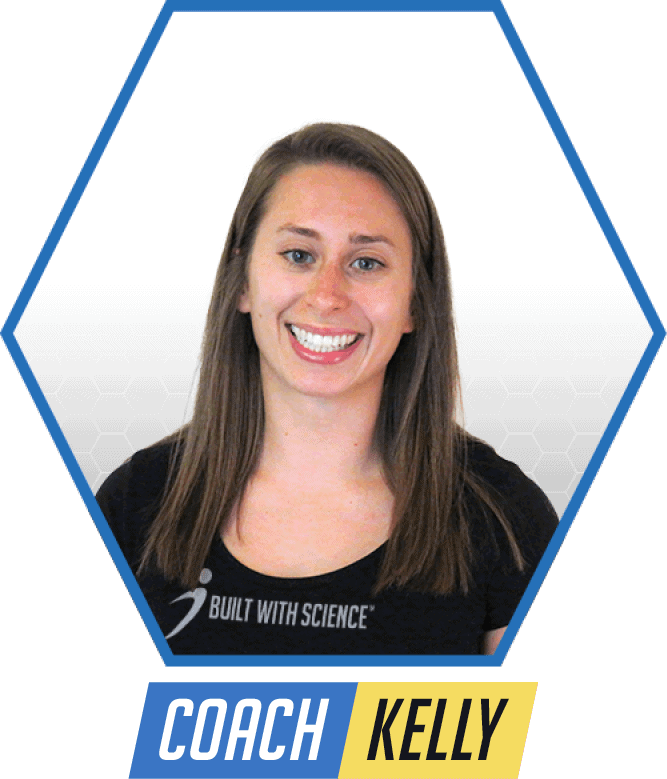 Meet Kelly, Lead Dietician for Built With Science
Kelly McKinnon, MS, RD, LD
Education & Credentials
LD- Licensed Dietitian, State Medical Board of Ohio
RD- Registered Dietitian, Commission on Dietetic Registration
Master of Science- Kinesiology and Health, Concentration in Exercise Science, Miami University
Bachelor of Science- Nutrition & Dietetics, The Ohio State University
Kelly McKinnon is a fitness-oriented registered dietitian from Cincinnati, Ohio. During her undergraduate career, she was heavily involved in research with nutrition in vulnerable populations, research on the ketogenic diet, and her own research on the Mediterranean diet. After, she completed her Master's program and dietetic internship, which consisted of 1200+ hours of supervised practice, at Miami University. She then went on to successfully pass the Registration Exam for Dietitians and obtain her licensure from the State Medical Board of Ohio. She believes that nutrition and fitness should be paired together, and that true success is dependent upon both. You can either find her at the gym or in the kitchen, making delicious and nutritious food!
Helen Tieu, RD, MAN
Education & Credentials
RD – Registered Dietitian
Master of Applied Nutrition
Bachelor of Science in Human Nutritional Sciences
Helen is a fitness-oriented registered dietitian who is passionate about positively impacting others through science-based nutrition counselling and education. She helps others to reach their goals in a personalized, compassionate, and non-judgmental approach. As a life-long learner, she is currently working towards her Certified Diabetes Educator and Personal Trainer Specialist certifications. In her spare time, Helen loves to weight train, go on walks, and connect with others in a deep and genuine manner.
Finally, meet our director of coaches, Ethan Ethier.
Ethan oversees all processes and communication within the coaching program to ensure your ongoing success. Oh, and you may recognize the surname. Yep, that is my brother 😉. So, you can have complete confidence you're in safe hands.
Learn more about Ethan below…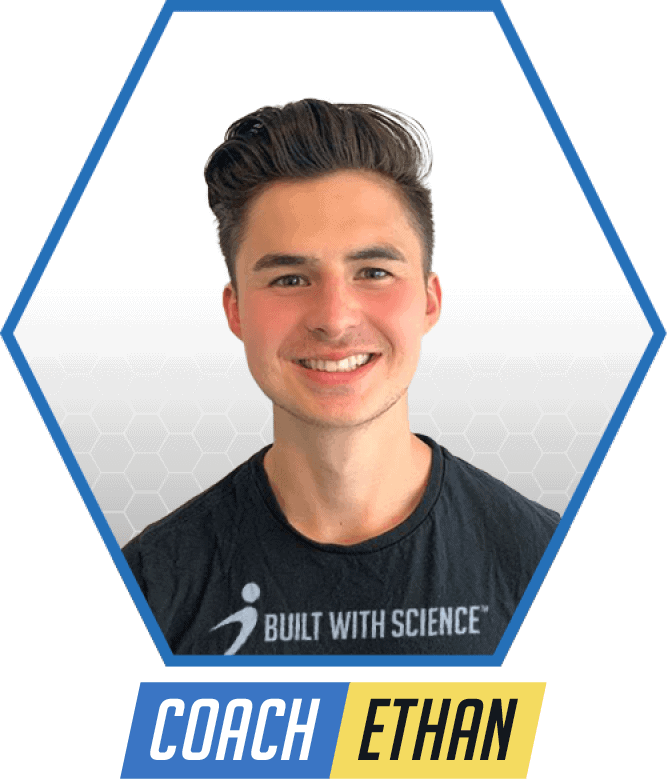 About Me:
Graduated from the UBC Sauder School of Business, Ethan Ethier decided to integrate his business background with his 8-year fitness lifestyle to help grow the 1-on-1 Custom Nutrition program with his brother, Jeremy Ethier. Ethan and Jeremy have been working out for over 7+ years together, and follow the same science-based protocols Jeremy has been teaching since the early days of BWS.
Ethan is continuously optimizing the VALUE of the nutrition program for all members. In this program, Ethan will be your guardian angel and nothing will stop him from making sure that you are 100% satisfied with our service. He will ensure that you and your coaches will not only crush your goals, but will go even further by pushing you to constantly set new ones.
HERE'S WHAT OUR CLIENTS ARE EXPERIENCING WITH THIS
LIFE CHANGING PROGRAM
ACT TODAY AND GET THESE
FREE BONUS DOCUMENTS & VIDEOS!
You're probably wondering about the cost of such a comprehensive nutrition program that takes you by the hand and gives you the tools and support to practically guarantee your success. A program where you have access to experts that are invested in your success and will be there when you need them.
Our expert, registered dieticians have seen it all. There is no case too difficult for them.
Can't lose fat?
Can't build muscle?
Hit a plateau you can't bust through?
Have certain eating requirements?
Only have access to certain foods?
So busy you hardly have time to eat?
They will guide you to the dream physique you've always wanted.
I looked far and wide at every program I could find because I wanted to make this program better, more comprehensive, and unlike anything you have looked at before.
And, I kept the price right in the ballpark with other programs that don't give you a fraction of what we do. See for yourself below.
| | BWS 1-on-1 Nutrition Coaching | Average Nutrition Online Program |
| --- | --- | --- |
| Dietitian Initial Session 1 Hour (Valued at $100/hour) | | |
| Customized Meal Plan (Valued at $200) | | |
| Ongoing Communication With Your Dietician (Valued at $200) | | |
| Monthly Progress Report Calls (Valued at $100/session) | | |
| Monthly Updates/Tweaks to Meal Plan (Valued at $100 per update) | | |
| Personalized Nutritional Education on Macros, Supplementation, Micronutrients, and Gut health (Valued at $200) | | |
| Step-by-Step Video Guides on How to Use MyFitnessPal, Track Macros, and Meal Prep (Valued at $100) | | |
| PDF Documents for Success Outside the Meal Plan (Valued at $200) | | |
| Dieticians with Fitness Degrees/Backgrounds | | |
| Access to an all Inclusive app that includes your Customized Meal Plans, Weight Tracking, Calorie and Macro Tracking, and is Integratable with MyFitnessPal | | |
| VALUE | $1000+ | $300 |
As you can see from the table above, I've gone "all out" to make this program the best it can be AND still kept the investment within the price range for programs that only give you a consultation and a meal plan.
ASK YOURSELF:
WHAT IS THE COST OF DOING WHAT YOU'RE DOING NOW?
I'm going to give you the unvarnished truth, but it's only because I know that you've read this far and that tells me you're more serious than 96% of the people that come to this page.
Not getting your diet "dialed in" is expensive because what you put in your body is the foundation of your health.
Continuing what you're doing now will cost you:
More time and effort in the gym.
More time and frustration trying to figure it out with the same results you've always had.
More health issues – which can lead to medications, higher insurance premiums, lost time at work…if you don't have your health, you have nothing.
YOUR OWN DIETICIAN TO CREATE YOUR PLAN BASED ON YOUR GOALS, BODY TYPE, CHALLENGES AND THE RESOURCES YOU HAVE AVAILABLE.
YOUR OWN PERSONALIZED MACROS + PROGRESSION
CUSTOM MEAL PLANS
MONTHLY PROGRESS REVIEWS WITH YOUR DIETICIAN
NUTRITION EDUCATION – UNDERSTAND "WHY" SO YOU CAN BE SUCCESSFUL IN THE LONG RUN.
ACCESS TO A CUSTOM APP TO TRACK ALL YOUR DATA
WE HAVE TO LIMIT THE NUMBER OF STUDENTS WE ACCEPT
The personal attention we are giving every member requires we limit the program to no more than 20 people. After the first 20 enroll, we will close the program down until we can be certain we are able, and equipped, to re-open enrollment. Schedule your free, no obligation call right away or you may end having to wait longer than you would like before enrollment opens back up.
We're committed to making certain this program is right for you. Click the button below and schedule your free, no obligation discovery call today!
HERE'S
THE TRUTH

IN A NUTSHELL
This is a turnkey program that will remove the roadblocks that have kept you from experiencing the constant, steady progress to your fitness goals.
Your friends and family will finally begin asking you what you're doing because they will see the change with their very own eyes.
You will feel better, look better, and have the assurance that you're crushing it and nothing can stop you now!
I'M THROWING IN THESE FREE BONUS DOCUMENTS & VIDEOS TO INCREASE YOUR CHANCES OF SUCCESS
The Science Behind the Food – Detailed science behind meal timing, specific diets, the role of micronutrients in relation to overall health/macronutrients (energy production), etc. Value – $59
Dining out Cheat Sheet Guide – You're going to eat out so why not do it right! Value – $49
Tips on the best ways to implement meals outside of your meal plan into your day when things don't go as planned. Value – $29
Tutorial videos on how to use your meal plan, as well as how to meal prep, cook, and store your meals. This makes meal time simple and efficient as possible. No need to spend hours in the kitchen. Value $69
Meal Plan FAQs – Covers the commonly asked questions and suggestions for implementing meal plans. So you can have confidence from day one. Value $29
If you were to add up the real value of these free bonuses you have already snagged $200 worth of bonuses without counting the value of the program.
We're committed to making certain this program is right for you. Click the button below and schedule your free, no obligation discovery call today!
IF YOU'RE STILL NOT SURE THIS IS FOR YOU OR YOU HAVE QUESTIONS,
READ THIS
If you're not sure or have questions, then click the button below and schedule a discovery call. You can schedule a time that is convenient for you and we'll walk you through the program and answer your questions.
The discovery call is a chance for you to evaluate the program and it's a chance for us to make sure you're a good fit for the program and we're convinced we can help you reach your goals.
If you decide this isn't for you, you will not be pressured to join. The very nature of the program is that you have to be convinced the program is for you…not us trying to convince you. That's one of our secrets to our success.
So the discovery call is simply getting your questions answered and making sure that you are making the right decision…no matter what your decision is.
We're creating an environment that you can succeed in….
…The rest is up to you.
We're committed to making certain this program is right for you. Click the button above and schedule your free, no obligation discovery call today!
WE HAVE TO LIMIT THE NUMBER OF STUDENTS WE ACCEPT
The personal attention we are giving every member requires we limit the program to no more than 20 people. After the first 20 enroll, we will close the program down until we can be certain we are able, and equipped, to re-open enrollment. Schedule your free, no obligation call right away or you may end having to wait longer than you would like before enrollment opens back up.
Frequently Asked Questions
We're committed to making certain this program is right for you. Click the button below and schedule your free, no obligation discovery call today!